Kuresoi Tea brands are processed with perfection. We have the state of the art machinery combined with the brilliant expertise. It is with our utmost dedication that we present to you our legendary products, Kuresoi Tea Brands.
We have a number of Products from our Factory
Supply The Best Black Tea since 2015
Kuresoi Brand has come a long way since its inception. We proudly attribute its brand success to the consistency in quality we put in the processing. Its has not been an easy task, but we have never been more happy. First of all, we would like to thank our dedicated team of experts for their commitment in building this firm. Most of all, we would like to show our gratitude to all our customers for making this possible.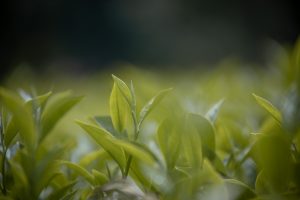 The Home Of Quality tea.
Natural. Sustainable.
What makes Kuresoi Tea Great? Well, it all starts with our farmers. Right from the green leaf collection up to packing of the final product, internation standards and food safety measures are conformed to. Our leadership and management also plays a key role. Get to know more by watching the video.  
The aftertaste was clean and not at all overpowering, making it easy to enjoy multiple cups. I felt more awake and alert after drinking the tea, and it gave me the boost I needed to power through my day. I would definitely recommend the Kuresoi Legend to anyone looking for a classic and satisfying beverage.
After drinking a cup of black tea, I was pleasantly surprised by its smooth and robust flavor. The aroma was strong and inviting, and the tea itself was comforting and warming. I appreciated the depth of flavor and the fact that it wasn't overly bitter. I also noticed a subtle sweetness that balanced the tea perfectly
After drinking a cup of the Kuresoi Golden Blend, I am pleasantly satisfied with its bold and rich flavor. The tea has a smooth and satisfying taste, with just the right level of astringency and a pleasant aroma that lingers in my mouth long after I finish the cup. I feel energized and refreshed, with a clearer mind and improved focus.
Thank you for visiting our website! We are thrilled to have you here and hope that you find what you are looking for. Our mission is to provide you with great service. We strive to deliver the highest quality tea and exceptional customer service.
If you have any questions, comments, or feedback, please don't hesitate to reach out to us. Our team is here to assist you and make your experience with us a positive one.
Thank you again for choosing Kuresoi Tea Factory. We look forward to serving you soon!
Best regards, Kuresoi Tea Factory